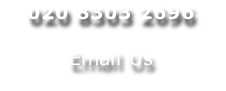 Decking

Q: Can you work out what we need?

A: Simply give us a rough outline of your requirements and we can price for the complete job listing all the extra's required to fit your design.

Q: Can you recommend a Tradesman to fit our deck?

A: Yes, we can. We have a fitting service available with a large portfolio behind us, there is no request we cannot handle. Please ask for a Site Quotation.

Q: Do we leave a gap between each deck board?

A: It is optional, however, in our experience if the boards are fixed tight to each other, as the wood dries it creates an even gap. Remember all our timber for outside use has been pressure treated with preservative and so has a high water content, which when dry will slightly shrink.

Q: How long will my deck last?

A: With our treatment the timber should last for a minimum of 10 years, if however you choose to treat the timber again with your own colour choice then this will increase the longevity of your deck. We sell all cleaning products and various coloured and clear treatments.

Top
Flooring

Q: What flooring do we need to wax or varnish?

A: The choice of flooring is very varied White wood flooring is more suited to being carpeted and does not really warrant waxing or varnish whereas better quality is found with Redwood timber which looks very good when waxed or varnished. For an authentic look square edged boards are used and filled in between with wax and sawdust. For an easier option use tongued and grooved boards. Note:- Before you lay your floor please allow 3-4 days with the timber stacked so that it can shrink slightly. You don't want gaps in your new floor !!

Q: How do I measure my floor area?

A: Simply let us know the floor size and we will tell you exactly what you need. Don't forget alcoves, chimney breasts, doorways and through rooms as these can all affect the the length and quantities of timber required.

Top
Fencing

Q: How do I fix my posts into the ground?

A: You really have two options :-

Dig a hole, center the post in the hole, put dry post mix around the post and tamp down, level the post, add water.

Use Metpost, drive into the ground with the fixing tool, place fence post into metpost and tighten bolts around post.

Q: Can you price for a feather edge fence?

A: Yes, just let us know the length of fencing and we can give you the options to choose, No Problem !

Top